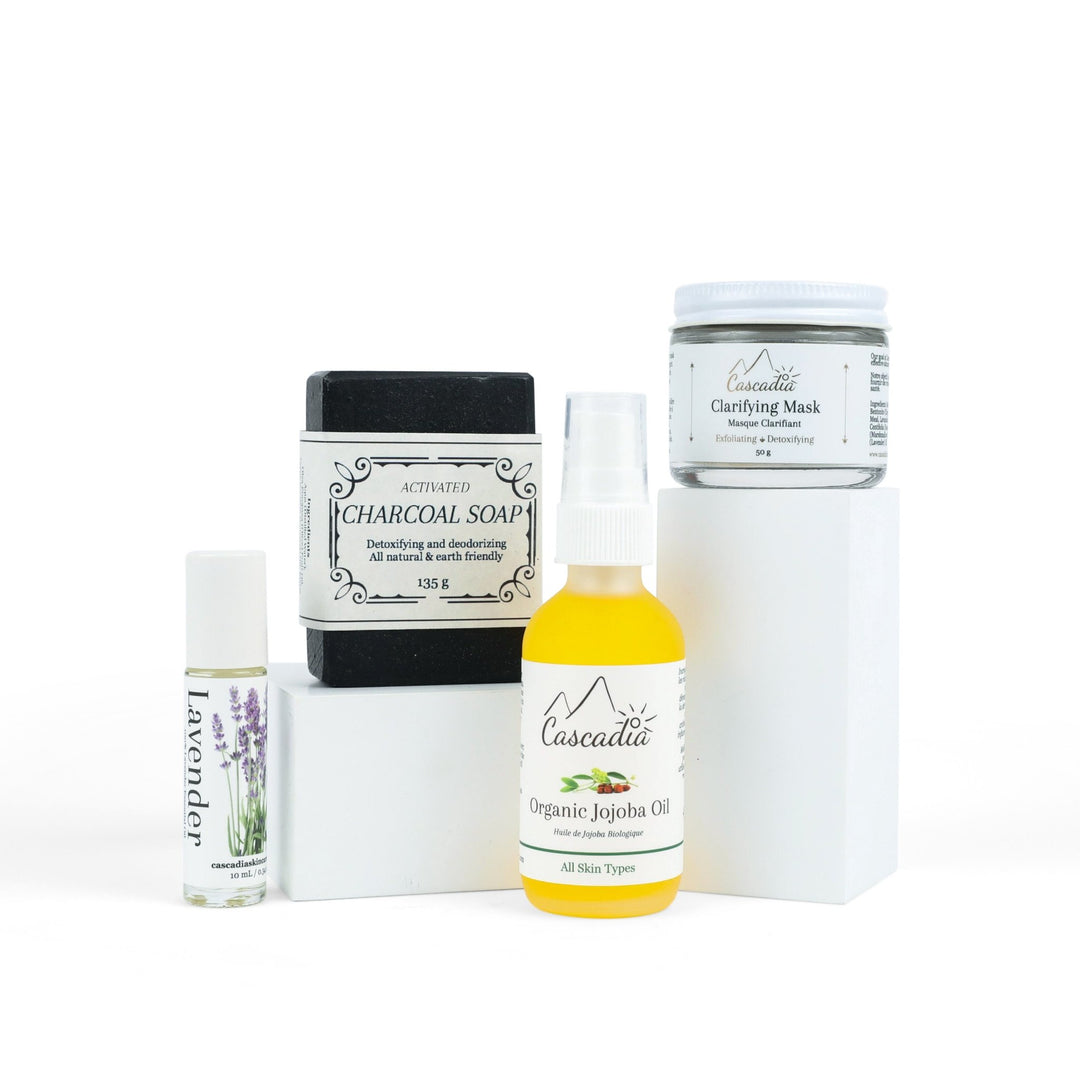 Cascadia's Clear Skin Kit
---
In stock, ready to ship

Inventory on the way
Includes: Activated Charcoal Soap, Pure Jojoba Oil, Clarifying Clay Mask.
Also includes a FREE GIFT of our French Lavender Roll-On. After washing the skin at night, gently dab on irritated skin or spots. It can also be used throughout the day for skin balancing, disinfecting, and is incredibly calming for anxiety.
Step 1:
Morning and evening, cleanse thoroughly with Activated Charcoal Soap, using a darker coloured, soft face cloth.
Step 2:
In the morning after cleansing, gently massage face and neck using a few drops of Pure Jojoba Oil. 
Step 3:
In the evening after cleansing, apply a dab of your French Lavender Roll-On to any spots or irritated areas on the face or body. 
Step 4:
Use your Clarifying Clay Mask 1-3 times per week, ideally in the evening after cleansing. Prepare mask mixture by mixing 1 tsp of powder with 1 tsp of water, or organic yogurt. Create a paste and apply all over face and neck for 10 min or until dry. Remove with warm towel compress and finish with gently massaging face and neck with a few drops of your Pure Jojoba Oil.
Voilà, your skin feels amazing!